Obeikan Technical Fabrics is a leading manufacturer of specialty coated fabrics for architectural and signage use.
Obeikan Technical Fabrics produces quality coated fabrics for tensile architectural structures and signboard applications. We're the Middle East's only manufacturer of PVC and PTFE coated fabrics, exporting to more than 60 countries worldwide.
Our factory can produce fabrics up to five meters wide, and has an annual production capacity of more than 15 million square meters.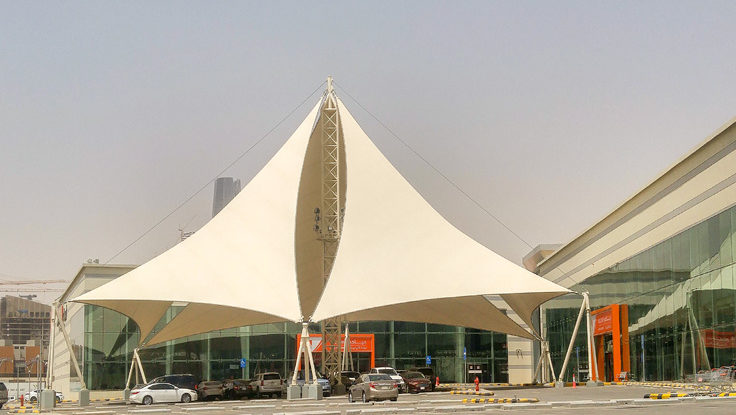 Technical fabrics are engineered to meet specific functional requirements that cannot be addressed with regular textiles. PVC (polyester) coated fabrics can be printed upon, and thus are well-suited for use as signs, truck side curtains, tarpaulins and branded event tents. PTFE (fiberglass) coated fabrics are extremely high-performance and weather-resistant, offering dimensional stability suitable for frame-supported installed architectural applications.
Our company's noteworthy projects include the production of fabric for more than 40,000 tents used by pilgrims attending the Hajj, installed by our sibling company Obeikan Tensile Structures. All of our fabrics come with a 25-year warranty.