The success of our customers, clients and community is intertwined with Obeikan's success as a company. Here are some of their stories.
Architectural Fabrics Project
Ensures a Safer Pilgrimage
The Hajj, or pilgrimage to Mecca, is a sacred spiritual journey made by millions of faithful each year. Accommodating pilgrims in conditions of health and safety is essential.
Obeikan was honored to be commissioned by the Saudi government in 1998 to construct tents from fire-safe materials.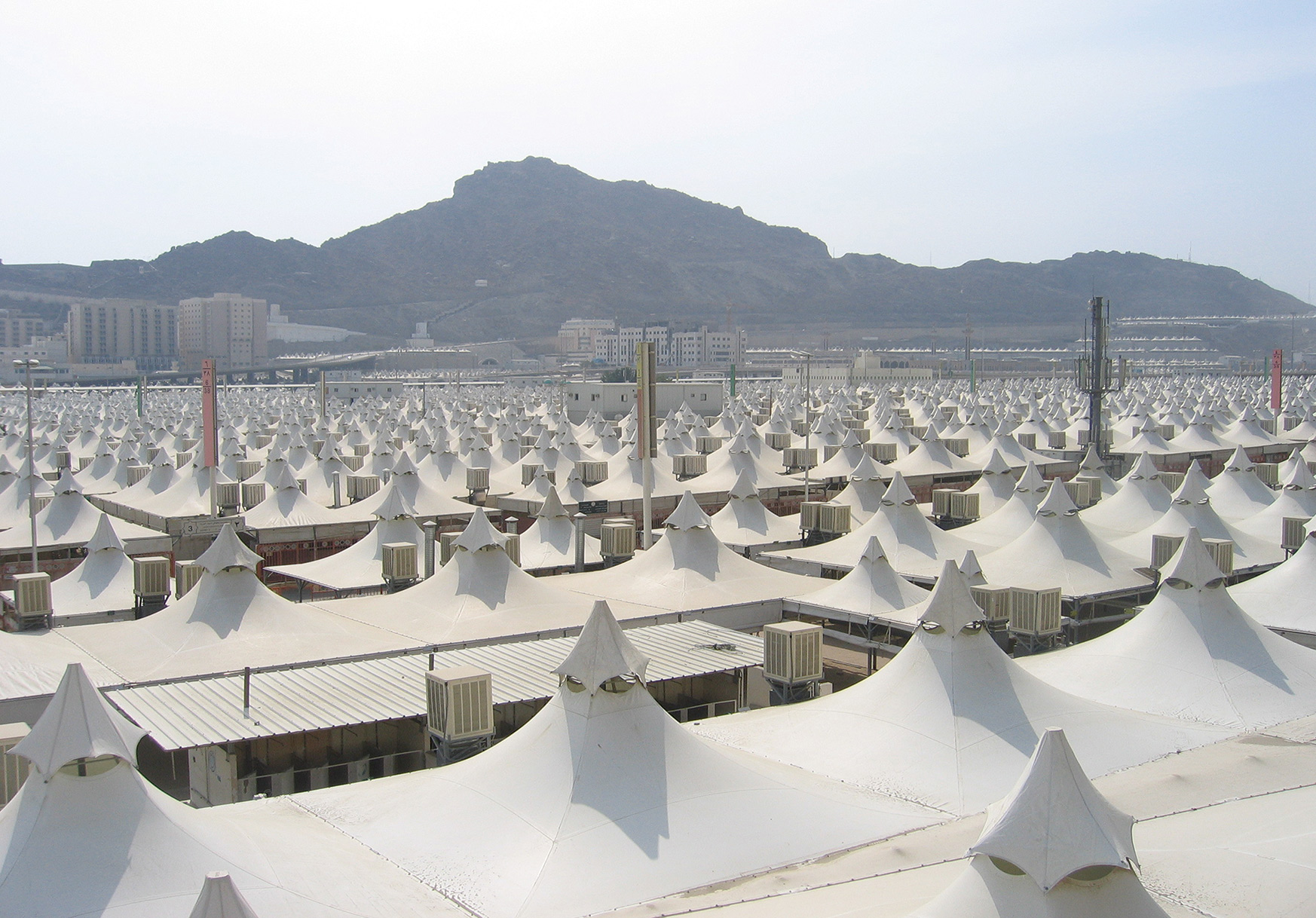 Technical fabrics are textiles engineered to perform specific functions that go beyond the capacity of regular fabrics, such as protection from fire, water and other elements. Tents made with fire-safe technical fabric are much safer than traditional canvas tents, and offered an ideal solution for secure housing during the pilgrimage.
Over a whirlwind 18 months, Obeikan conceived and executed the world's largest architectural fabrics project. We designed a durable fire-safe tent prototype made from polytetrafluoroethylene (PTFE) coated fiberglass fabric. We constructed a plant for manufacturing this fabric under a new subsidiary, Obeikan Technical Fabrics (OTF). OTF produced 40,000 tents covering an area of two million square meters and another new subsidiary, Obeikan Tensile Structures (OTS), produced the structural supports and installed the new fire-safe tents at Mina Tent City.
For more than 20 years, these tents have accommodated millions of pilgrims in safe conditions. Obeikan is honored to have the opportunity to execute a project of this size and sustained impact, that supports the faithful on their precious journey.
Cultivating a Saudi Workforce Ready for Jobs
Saudi employers often lament that they can't find enough skilled, prepared candidates for job openings. As a result, jobs go unfilled, which suppresses business growth, or are filled by expatriate candidates, which keeps the unemployment rate of Saudi youth at a concerning level.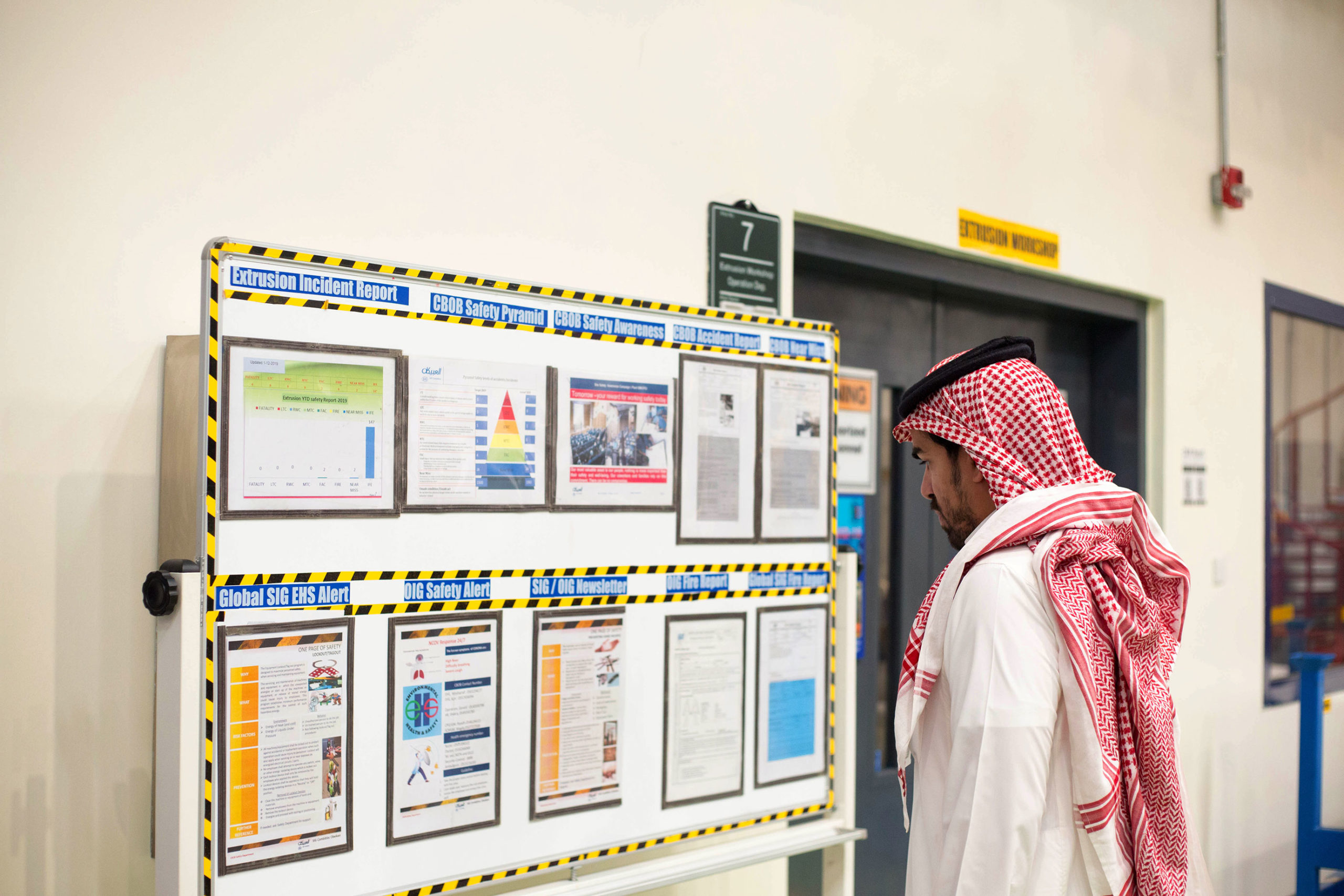 Obeikan Investment Group observed this skills gap too, and saw a path of action: establishing the Riyadh Polytechnic Institute (RPI) in collaboration with the Human Resource Development Fund.
RPI offers two-year technical diplomas to Saudi high school graduates who want to pursue jobs in primary industries. Students choose a diploma track from eight different options, ranging from Electromechanics to Sales. In the foundation year, students improve their English language proficiency and digital literacy and acquire both quantitative skills and softer skills like workplace behavior and time management. In the second year, each track's curriculum focuses on the practical, hands-on knowledge needed for job readiness. Graduates are guaranteed employment in the manufacturing sector.
Obeikan has supported RPI through developing and continuously refining curricula with input from leading manufacturers; providing instructors and trainers; and organizing professional development events that complement the study program.
Since RPI's inception, more than 1,000 young Saudi men have graduated and transitioned into employment. With an eye toward even closer ties with manufacturers who will employ RPI graduates, the campus has moved to a strategic location in Riyadh Second Industrial City.
RPI opens up new opportunities for young Saudis, cultivates a job-ready workforce that supports the Kingdom's economic growth, and helps employers reach their Saudization targets. Obeikan prizes the opportunity to contribute to these important societal goals.
DEVELOPING SCIENCE AND MATHEMATICS CURRICULA IN THE GULF COUNTRIES
Innovation and advancements in technology are reshaping the world and reordering economies. Educating young people for roles in this world means ensuring that they graduate math- and science-literate, technologically adept and equipped with skills in addition to content knowledge. Reforming math and science education is a key to future prosperity.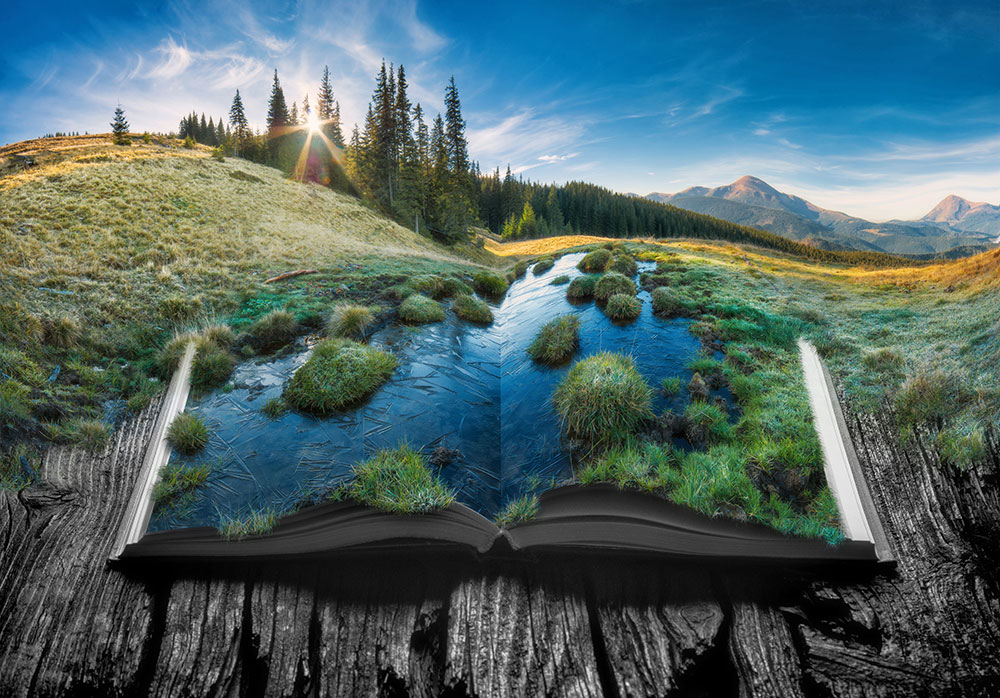 It is also a massive undertaking. Reform requires not just a new vision for curriculum, but updated methods for teaching it, which means reform is also a human resources project involving teacher training and evaluation. Reform changes textbooks and classroom materials, so it's also a publishing and logistics endeavor. With the advent of tech-enabled learning, reform also has a significant IT component.
To tackle the challenges of math and science education reform, the governments of Saudi Arabia, Bahrain, Qatar and UAE have all turned to Obeikan Education (OE). In OE, they found the complex set of capabilities needed to execute a marquee project that can change the course of their economies and societies.
OE, with its partner McGraw-Hill Education, developed curricula that re-envision the scope and sequence of math and science education from Grade 1 through Grade 12. Throughout their general education, students acquire relevant content knowledge in a logical progression and continually polish their analytical and problem-solving skills.
Developing educational texts that align with the curricula was the next step. OE translated textbooks, resources and ancillary materials into Arabic and localized them to ensure cultural relevancy. Since these projects began, OE has produced 500 million physical copies of hundreds of textbooks and educational resources.
OE established online portals for digital learning, which host more than 3,000 resources like videos, slideshows, reference materials, podcasts and quizzes.
Coupling the new curricula with a shift away from rote instruction, memorization and drill is essential. OE designed and implemented a three-phase professional development program to train 10,000 teachers and supervisors on the new curricula and the facilitation of active learning. Equipping teachers with strategies for differentiated instruction, assessment and cultivating critical thinking has ensured that the content of the new curricula is taught effectively.
Math and science education development has the potential to transform our region from a purchaser of innovations developed elsewhere into a generator of innovation. It empowers our youth to be responsible citizens in a knowledge society. Obeikan is honored to have contributed to these ambitious once-in-a-generation initiatives.