Obeikan

Tensile Structures
Light and airy, yet durable and stable. Form possibilities limited only by the imagination, and spans that may just exceed it. Eco-friendly and with a short building time. This describes the architectural solutions designed and implemented by Obeikan Tensile Structures.
About obeikan tensile structures
Manufacturing all types of
tensile fabric structures including tents, sails and shades.
Total solutions for tensile fabric projects
including design , fabrication and installation of tensile fabric structures
Total Area of plant approx
(SQUARE METER) CAPACITY OF FABRIC FABRICATION PLANT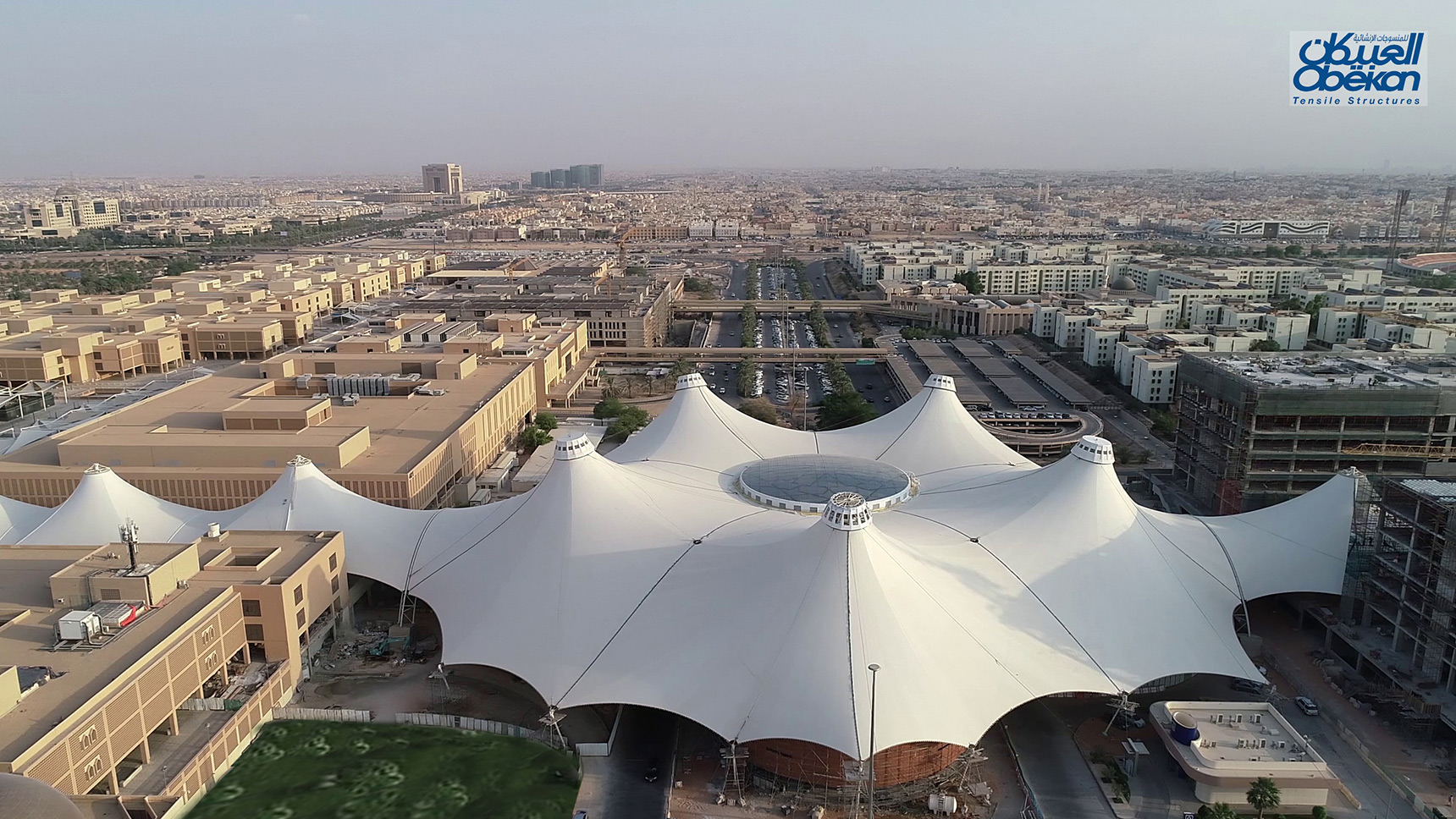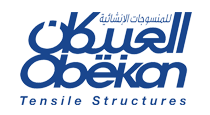 Obeikan Tensile Structures factory (OTS) specialized in design, fabric, fabrication, steel works and installation,
of Tensile Structures in the middle East and worldwide.
The factory was found in 1998 as part of Obeikan Investment Group in Riyadh, Kingdom of Saudi Arabia.
OTS offers total solution for tensile architectural membrane such as tents, sails and shades including initial consultation, engineering design, calculation, evaluation, cost estimation, fabrication, material supply of PTFE & PVC, steel supply, fabrication, and installation works.
for obeikan tensile structures