English Language Teaching
In partnership with Bell Trust, we managed the Intensive English Program of King Saud University's Preparatory Year Program, delivering quality teachings to more than 6,500 students over a period of five years. Enabling them to successfully pass the IELTS exam. We also helped to develop a comprehensive teacher's professional development program that empowered them with the latest teaching methodologies and tools.
Technical and Vocational Education
Obeikan Education has collaborated with Laureate Education Inc, a leading learning solutions company that is NASDAQ listed. Through our joint venture we operate eight Colleges of Excellences supporting the education and training of 5,600 students young Saudi's. We delivered quality skills-based education ranging from Events Management, Business Administration, Hotel Management and Information Technology. Equipping our students with technical as well as 21st century skills to prepare them for life beyond the classroom, leading to meaningful careers upon graduation. We bring a unified approach to academic standards ensuring students get the best quality teaching in the best learning environment.
Higher Education Publishing
1. English Language Publishing
OE has established a strategic joint venture with Cambridge University Press (CUP).  Chartered in 1534, CUP is one of world's largest and most prestigious academic publishers. CUP is a global leader in the field of publishing English language teaching and learning materials and provides a range of resources for learners of British and American English from kindergarten to adult. The purpose of the joint venture is to provide complete integrated solutions for ELT.  Cambridge and Obeikan work together to create a strong catalogue of high-quality and locally appropriate ELT materials for universities, technical colleges and language institutions. The scope includes: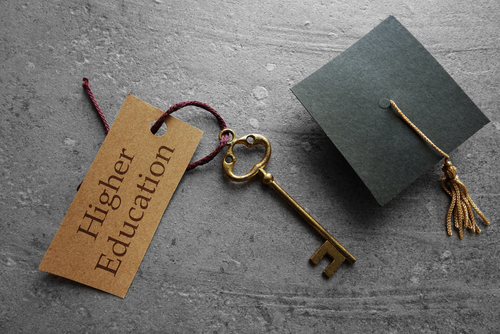 Touchstone": Considered a breakthrough in the history of English textbooks; it comes in four educational levels and targets both young and old.
"Business Goals": A book that aims to help the students in the direct usage of the English language through factual conversational tasks.
2. Series of Translated & Localized University textbooks in Basic sciences Math, Physics, Chemistry, and Biology
Obeikan Publishing Company strives to provide an environment conducive to innovation, able to contribute to the transition to a knowledge society and promote sustainable development. We have co-published projects with the KSA Ministry of Higher Education to translate and localized 100 univ. textbooks.
The Ministry of Higher Education's project to translate specialized books is in its second phase in a series of various scientific fields, in which a selection of international university courses are translated by specialized academic teams; Contribute to meeting the needs of students and researchers in all branches of knowledge, and modern science in particular, according to a clear list of priorities for current and future needs. The second stage is a continuation of the first stage, which focused on translating academic development books. It dealt with developing the educational process, developing the administrative system, and more than 62 books were published.
The Ministry adopts many strict criteria for selecting books for translation; Among them is that books have won acceptance and spread in world-renowned university institutions, in addition to enriching Arabic content; Being essential references that serve different disciplines, and taking into account that they are compatible with what is taught in our universities to be available to students and researchers in the universities of the Kingdom of Saudi Arabia in particular, and in the Arab world in general, and provide the student with references that are indispensable to knowledge and contribute to promoting civilizational and cultural communication and knowledge transfer.